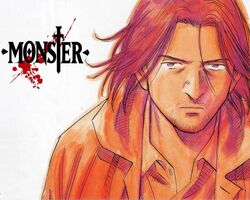 The anime version of the series has been adapted by Madhouse, following the success of the manga. 74 episodes of the anime series aired on Nippon TV from April 7, 2004 to September 28, 2005.
It was directed by Masayuki Kojima, written by Tatsuhiko Urahata, featured character design by Kitarō Kōsaka and a music composed by Kuniaki Haishima.
Viz Media licensed both manga and anime for an English release.
Setting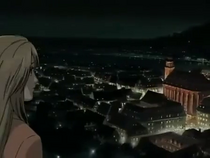 The story takes place in Central Europe, one of the regions in the world with the richest history and culture. Monster is one of the rare anime that is not placed in Japan or some nonexistent world. History and culture of the Europe, greatly matches with a flow of the story in Monster.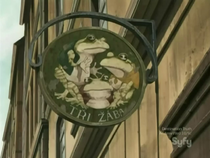 Naoki cleverly used this, so he could properly and in interesting way present it to fans that are not familiar with the Europe. Monster has many historical references but it is not entirely a historical tale.

The story mostly takes place in Germany and the Czech Republic. If you watch or read this series, you're surely going to be introduced with German, Czech or any other Slavic alphabet. You will see very often German, Slavic or French names.

The timeline could be confusing at times, typically for Naoki's style of developing story, but that's not really a big deal, in fact many have found it enjoyable. The story starts from 1986 on, but many important events happened much earlier in the series. When story begins its blooming, it skips some years but later returns to that empty gap.

The story timeline includes: 60s, 70s, 80s and 90s years. It also shows the fashion back in those years, cars that are rare nowadays, architecture, etc
Short summary
Live-action film
Live-action series
Reception
External Links