About MONSTER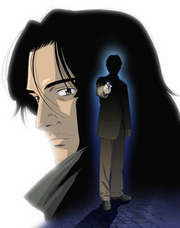 The setting takes place in central Europe in the late 20th century and it's about a neurosurgeon who, against the wishes of the hospital, chooses to save the life of a newly orphaned boy who arrived first instead of the city's mayor.

Nine years later the boy reappears revealing himself to be a serial killer behind a reign of terror.

Who is this monster? What kind of secrets does his past hide?
Characters
Featured Article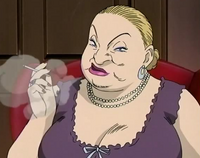 Blue Sophie, also known as the Red Hindenburg, is a former prostitute, whose significance in the series is to serve as a fake Margot Langer, which gets her involved with Hans Georg Schuwald and those surrounding him. She was eventually killed by Roberto when her use has been exhausted.
Categories
Random Quote
"

He was a perfect doctor. And the type of career worker who held no ambitions... A safe partner for my father to choose. He wouldn't need to worry about being bitten.

"

–Eva Heinemann, Another Monster - Chapter 3
News
15/07/2014 -- Monster: The Perfect Edition, Vol.1 released at VIZ Media.
16/07/2013 -- ATTENTION TO EDITORS: Around 70% of the articles are already done, and although it is okay to add more information on them, please notice the articles tagged with Article stubs. They badly need your help. Click the link to see which articles are in need of editors. Thank you!
External Links
Monster Opening Theme
Affliates